Main content starts here, tab to start navigating
About Us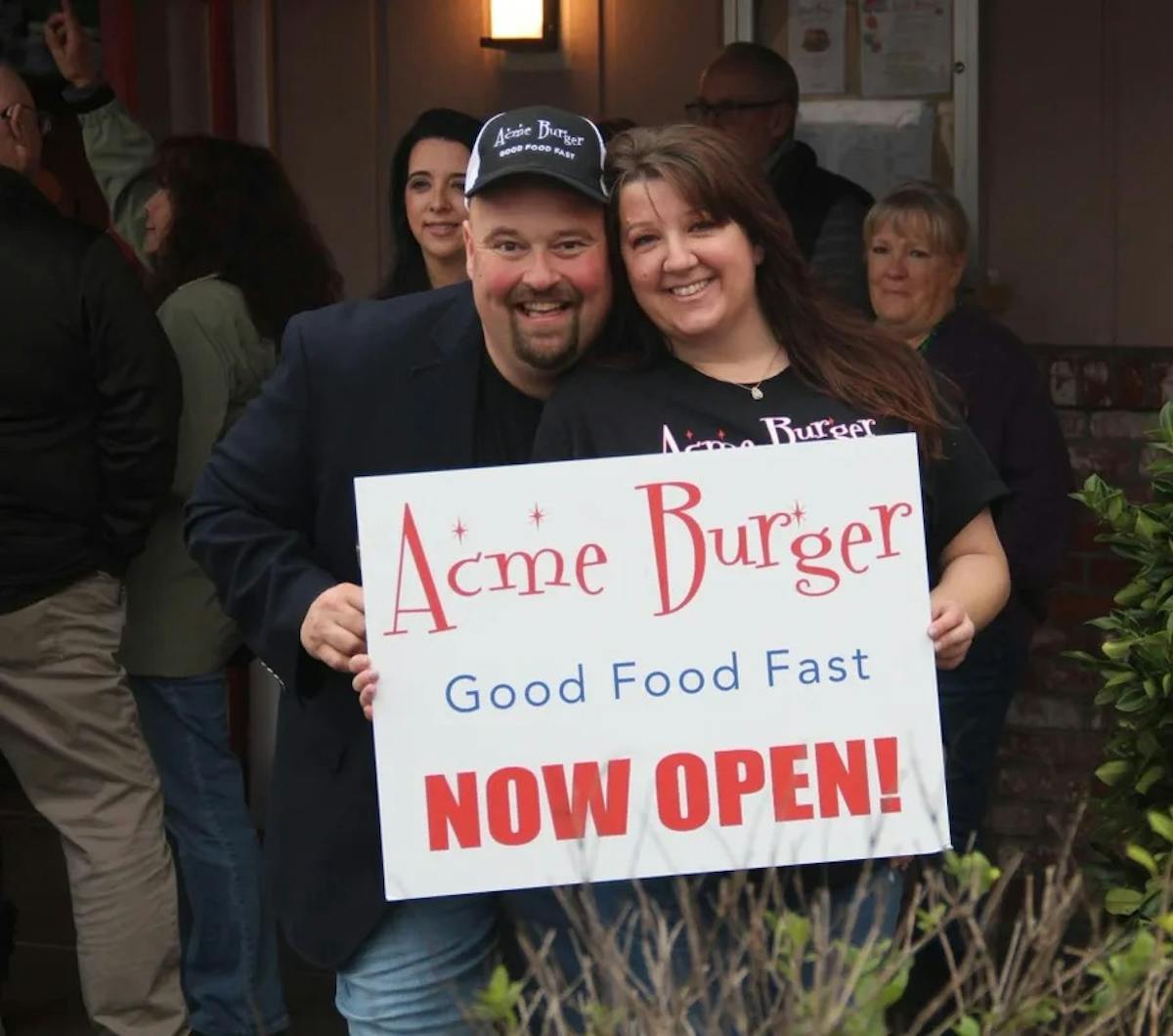 Acme Burger owner and creator, Todd Kniess:

Todd's passion for food began when he assisted his father in the family catering business at 15 years old in Connecticut. He pursued a culinary career at the Culinary Institute of America in Hyde Park, New York and completed his apprenticeship on Grand Cayman Island in the British West Indies. After graduation at the C.I.A., Todd worked and learned from the best at the Four-Star Sazerac Restaurant in the Fairmont Hotel in New Orleans, the 5-Diamond Ritz Carlton Hotel in Naples, Florida, and the Left Bank in Larkspur. Todd then owned and operated Bistro Liaison for 16 years in Berkeley. When it was time for a change, Todd sold the Bistro and his Café, Le Petit Cochon, in May of 2017 and moved to Sonoma County. After spending some time searching for his next adventure, he took a turn from French cuisine to perfect his next challenge, the iconic burger.
Opened in February 2019, Acme Burger is a true labor of love built to foster the same neighborhood favorite feel of Bistro Liaison. We're a comfortably casual restaurant focusing on community togetherness, and simple, local, exceptionally good food at an affordable price. We feature Sonoma Mountain Beef burgers (locally raised, hormone and antibiotic free, grass-fed and grain finished), Willie Bird turkey burger, the Beyond Burger (plant-based protein), Pacific Snapper, and a fantastically comprehensive menu of freshly prepared sides and salads. Served with a caramelized exterior and a touch of pink in the middle, the Acme Burger aims to please. We also proudly pour beer and wine from local breweries and wineries. We're happy to offer you a menu that truly offers something for everyone.
In addition, we love to host Dine and Donate events for local schools and sport clubs, Tuesday family fun, and offer a year 'round discount to first responders.
Take a look at what folks have been saying ...
"I normally don't do reviews on places, but this is probably the best burger I've ever had. Loved everything about this place."
"Outstanding burgers - cooked perfectly and so flavorful! The best in Sonoma County. The thin cut onion rings are to die for! Really fun and relaxed atmosphere. They have a beautiful patio - I can't wait to try when its warmer out. Great beer & wine menu. We're definitely going back!"
"Excellent quality food at reasonable prices-unusual in Sonoma County anymore!"
"This place rocks! Great atmosphere and service, will definitely be returning. Food was delicious and freshly made with good portion sizes. The outdoor patio area is super cute and very comfortable."
"Super good! I was so excited that I forgot to take a picture."
"Finally a great local burger! Sorry but I'm a die-hard In-n-Out fan and have not been impressed with any of Sonoma County's local burger joints UNTIL NOW! Forget that super place or those guys or anyone's habit (yeahI know the latter two aren't "local") or even any of the shi-shi places in Petaluma or Sonoma. The BEST BURGER IN THE COUNTY IS NOW IN COTATI, right here at Acme. And for you vegans/vegetarians: the "Impossible" burger which is 100% plant-based - tastes like real, grass-fed beef! Thank you Acme!!
Come on by and say hello!